In as much as choosing a new car is an exciting and adventurous affair, settling for a specific model that suits all your needs can turn out to be an uphill task. Most of us usually think about our families when choosing a new car. However, have you ever thought about your four-legged 'friend' when shopping around for your next car? Well, choosing the best cars for dog owners is more than just the boot size.
Here are some of the basic things to consider apart from space:
Suspension: To avoid the unwanted scenario of your dog getting travel sick, you have to choose a car with quality suspension.
Safety: You should make sure that the car you settle for can be fitted with a dog grill or pet harness to restrain your dog while travelling.
Windows: the car should also have electric windows to provide fresh air for your dog.
Boot height: Lastly, always ensure that the boot is not too high for your dog to get in or out of the car. If it's too high, your dog could easily hurt his/her leg.
Now it's time to take you through some of the best cars for dog owners depending on the budget and the features available. Let's get started!
Under £20K
Are you still searching for the perfect ride for you and your dog, but you're on a limited budget? Look no further than these top quality cars.
Dacia Logan MCV estate
from £8,495
Since the introduction of Dacia in the UK car market a few years ago, the sky is definitely the limit for this auto manufacturer. One of the main reasons why Dacia Logan MCV makes it in our list is obviously its low-on-the-road cost. Money matters aside, the Logan MCV boasts boot space of an impressive 573 litres, which should be enough space for your dog duties. Although it's very limited in terms of standard equipment, this car is extremely robust and can be able to withstand those energetic doggy outbursts.
Honda Civic Tourer
from £18,645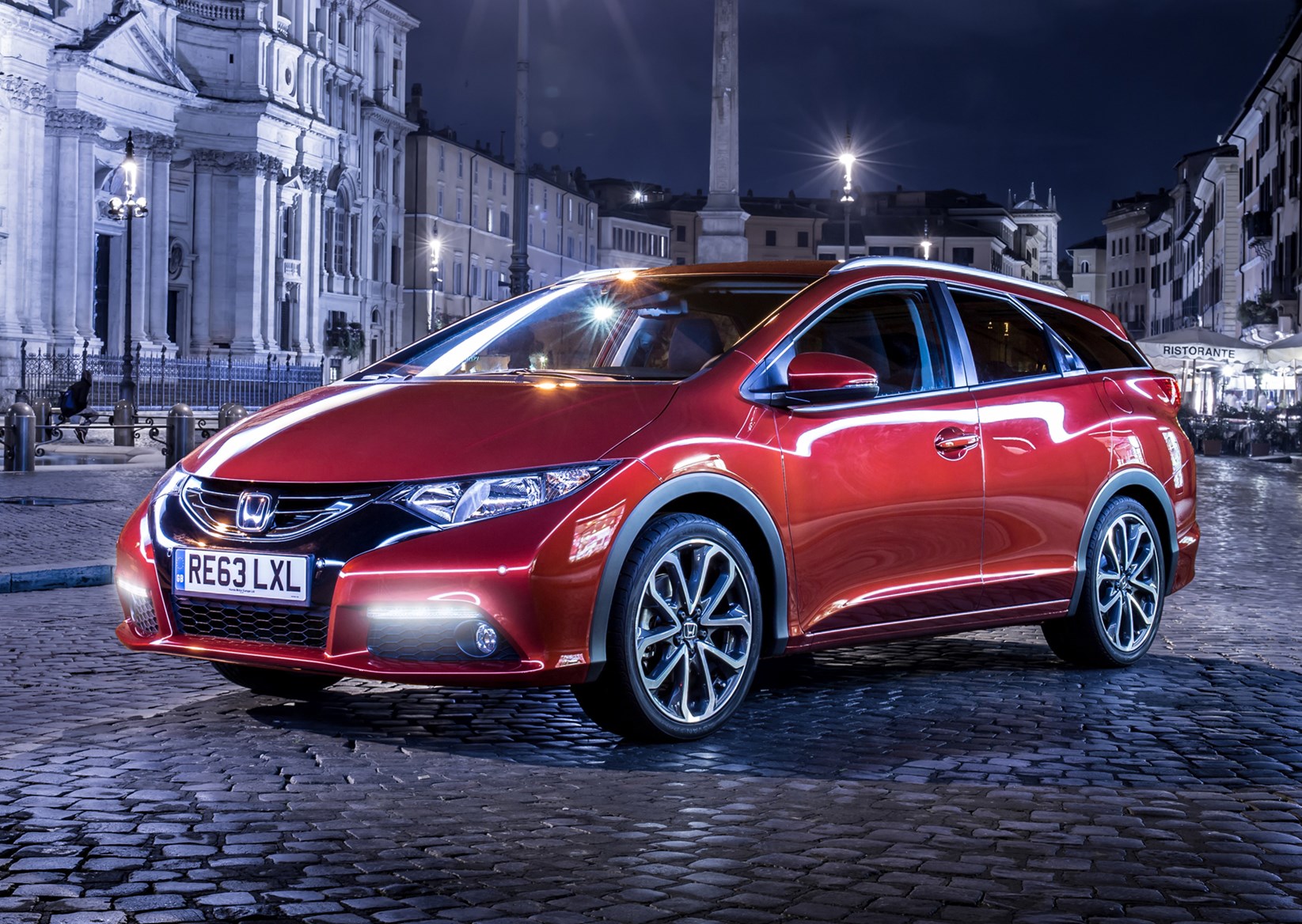 This ride is definitely for those looking for both stylish and pooch-friendly cars. Its sporty exterior is certainly a sight to behold, while at the same time offering a versatile interior space. And yes, it comes with an amazing boot capacity of 1,668 litres with all the rear seats folded flat. Furthermore, boot lip protectors and dog guards are also available at a very affordable price. In short, Honda Civic Tourer represents good value for money.
From £20K to £25
If you'd like to get something slightly more superior in terms of quality and performance, it's pretty obvious that you'll have to pay more. For that reason, here are our best picks for prices ranging from £20 to £25K.
Volkswagen Golf
from £18,765
Ever since Golf's introduction, Volkswagen has gone on to sell over 30 million Golfs. With these numbers in mind, we are quite sure that some dog owners already have one of these. That aside, the Golf comes with the rock-solid interior, rear seat ventilation, and of course, a 380-litre boot capacity. All these features should make this ride a great dog hatch.
Peugeot 308 Sportwagon
from £21,455
Launched in 2007, the Peugeot 308 Sportwagon's latest models boast of a superior and stylish set up as well as offering a supremely comfortable ride. The 308 SW also comes with 660 litres of luggage capacity, which should be more than enough. Its low boot floor, as well as loading lip, will always come in handy, especially for your dog.
Audi Q2
from £22,595
The Audi Q2 comes with a slightly lower boot space at 405 litres, but with plenty of dog-friendly accessories. To begin with, you'll get a Protection Pack that includes a luggage compartment load liner, rear bumper protection film, and rubber front mats. In addition to the protection pack, you'll also get a dog harness. Lastly, this model has an array of engines to choose from.
Kia Optima Sportswagon estate
from £23,455
Kia Optima SW is definitely a very appealing option. First forward, the Optima comes with impressive, sharp looks as well as being made using high-quality materials. When it comes to meeting your dog's demands, most dog breeds will find the wide 552-litre luggage space quite comfortable. However, your Great Dane will find this space a little bit cramped.
Volkswagen Golf Estate
from £22,700
Who said you have to settle for a boring car just because you have a dog? Well, Volkswagen Golf Estate is a stupidly quick car with an astonishing 605-litre boot capacity for your dog to enjoy. The four exhaust pipes also make this car look more purposeful than most typical Golfs out there. And to back up looks with performance, it comes with a 300hp engine and 4-wheel drive, meaning that it's pretty fast and stable as well.
From £25K to £35K
As we've mentioned earlier, the general rule in the automotive industry is that you get what you pay for. In this category, you'll find more luxurious models such as Audi, Land Rover, and BMW.
Nissan X-Trail SUV
from £25,795
The X-Trail is obviously among the most spacious and comfortable SUVs your money can buy. While less agile dog owners will hesitate to get one of this due to its high ride height, Nissan always has an option to cover everyone. The Paw Pack (from £600) is available to help less mobile and smaller dogs into the boot. You'll also get a dog bed, a spill-resistant water bowl, a boot liner, as well as a hanging storage rack. With such luxury available, I'm sure your dog will be more than happy.
Audi A4 Avant
from £29,260
Coming with a boot space of 505 litres, the Audi A4 is definitely a more sophisticated drive. To begin with, this car comes with a protection pack with a luggage compartment load liner, rear bumper protection film, rubber front mats, and a dog harness just like. Overall, if you're looking for a ride that offers refined driving experience and classy interior, the New Audi A4 is the way to go.
Land Rover Discovery Sport (Recommended by us)
from £30,160
You'll find yourself looking to go on a camping trip with your canine friend from time to time, and this is why you definitely need a big and tall 4×4 drive. That said, the Discovery Sport offers you a whopping 981 litres of sheer space to carry along your dog comfortably. And to ensure that your pooch gets the ultimate comfort, this famous SUV brand also offers plenty of Pet Packs. The accessories include a foldable pet carrier, load space liner, and a 6.5-litre capacity shower. So if your dog likes getting mucky, the Discovery Sport has you covered.
In short, when it comes to ranking the best cars for dogs, the Discovery Sport definitely carries the day here. This is due to its large boot capacity, sheer power and comfort. Don't forget that you'll have to pay more for these features with other brands out there.
From £35K and over
If you want the best for both you and your est friend' these innovative and great-looking cars are definitely the best bet for you.
Mercedes E-Class Estate
from £40,070
Mercedes has always been known over the years to have an eye for quality and comfort, and the E-Class Estate doesn't disappoint in this regard. The E-Class Estate comes with luxurious finishes and materials capable of making the longest journeys to look shorter. It also has a 670-litre boot capacity which should be enough for your dog. You can pick between the E200d and the E220d diesel forms which are very economical and powerful at the same time.
Audi A7
from £48,175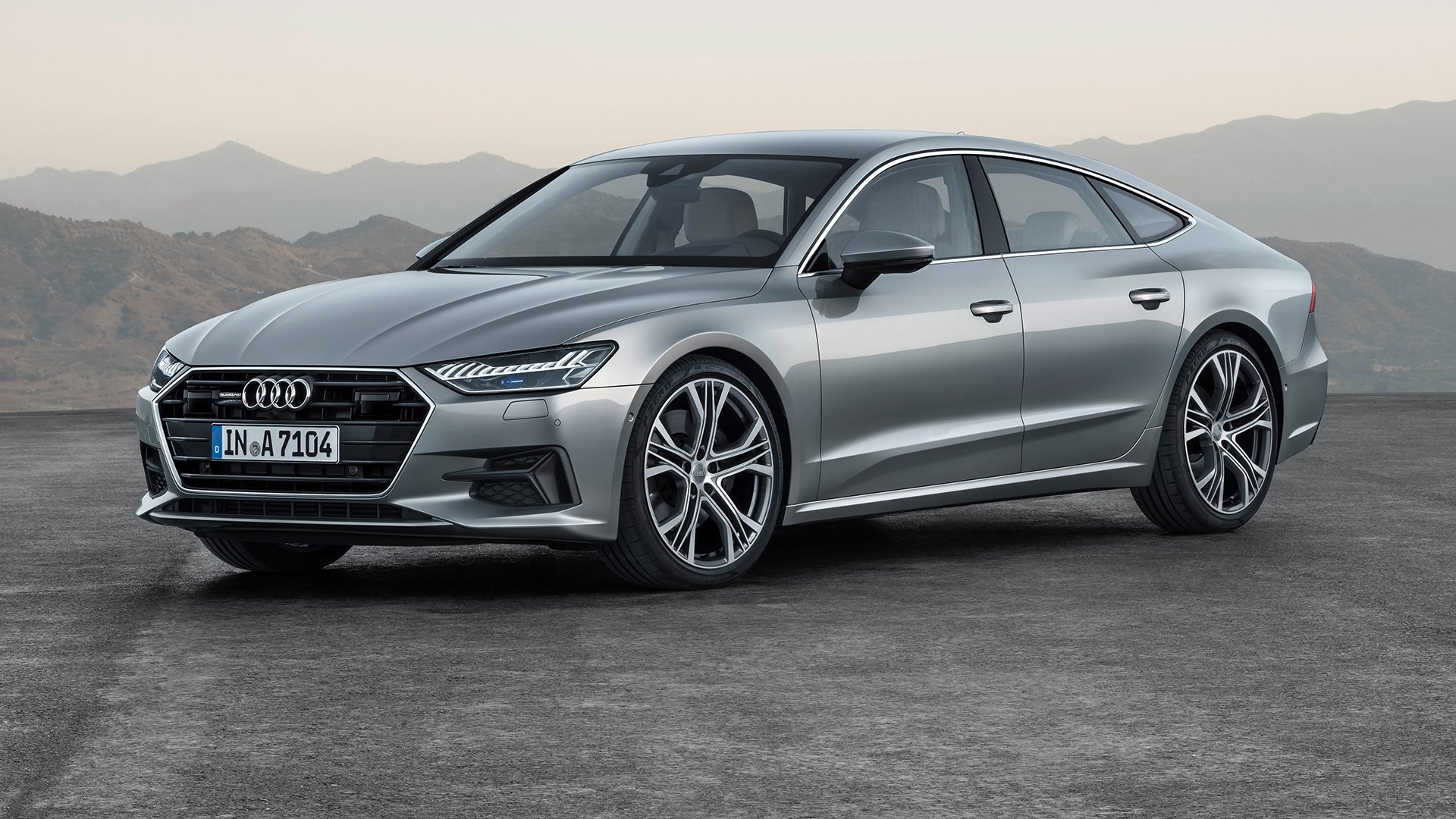 With a boot space of 770 litres, the Audi A7 definitely offers enough space for any type of dog. Its dog-friendly accessories include a Protection Pack that includes luggage compartment load liner, rear bumper protection film and rubber front mats. You'll also get a dog harness for as little as £51. All in all, this car is not only great for your dog but for you also because of its high-tech features.
Range Rover Sport
from £ 64,725
Another very popular SUV but you'll definitely have to pay ood' money to get your hands on one. Unlike the Discovery Sport, the Range Rover Sport comes with a smaller boot capacity of 784 litres, which should still be enough for your pooch. It also comes with a spill-resistant water bowl as well as an access ramp just like the Discovery Sport.
The Takeaways
As a dog owner, you have to choose a car that suits both your needs and that of your dog. All that you have to do is to clearly define your budget, and then proceed to find out the exact specs that you require. Another thing, don't forget to go for a test drive before finally sealing the deal.
---
Leave Your Comments!
Do you own a dog, or thinking of getting one? Or simply here to learn more first? Leave your comments and questions down below so we can chat!
Stay Connected with Unruly by Nature
If you liked this post, make sure to never miss another one! Subscribe to our newsletter and stay connected with us on Facebook, and Pinterest.